The latest version of the Bilt Rewards app has dropped with a major enhancement: you can now search for award availability on Bilt's transfer partners via an integration with Point.me in the latest version of the Bilt app. This is a great value-add for Bilt Rewards members — and remember that anybody can join Bilt Rewards for free and earn points without the Bilt credit card.
The Deal
The Bilt Rewards app now includes a free integration to search for award space with their transfer partners through Point.me. Note that you may need to update to the latest version of the Bilt app to see this.
Quick Thoughts
I use Point.me almost daily to check on award availability for trips I've partially booked, trips I might like to book, and trips I've totally booked in case a better option comes around. It saves me loads of time over searching multiple sites since I can essentially search for award availability across numerous programs with a single click.
A day pass for Point.me typically costs $5 (for 24-hour access) or a subscription ordinarily costs $12 per month or $129 per year.
With this new integration, Bilt Rewards members will have access to search for available awards with Bilt's 12 transfer partners via the Bilt Rewards app (no Point.me subscription required). In my opinion, this is a brilliant customer-friendly move that will make award programs much more accessible for the average consumer.
Note that your searches in the Bilt app are limited to Bilt's transfer partners. Still, that's not a very big limitation since Bilt partners with so many partners that you would be likely to want to use: American Airlines, United, Aeroplan, Flying Blue, Avios, Asia Miles, Virgin Red and more. See our Bilt transfer partners page for a full list of partners.
I played with the new tool and it works well. You can find the tool by clicking "Travel" and then choosing "Flights" and "Transfer Partners" (rather than Bilt Travel Portal).
I searched from New York(JFK) to Helsinki, Finland and the tool accurately told me that I could fly Finnair nonstop for 57,500 points at $6 by transferring to American Airlines AAdvantage.
When I sorted results by point total from low to high, I could see that Turkish would charge 45,000 points and $286 for this route.
Just as is the case with the Point.me website, the search tool recognizes that Turkish Miles & Smiles is not the only way to book that award. I clicked where it says "+ 2 add'l options" in the screen shot above and it showed me that I could alternatively book the same award ticket with Bilt transfer partners United at 77K points or Air Canada Aeroplan at 90K points.
Note of course that the Bilt version is only searching Bilt transfer partners (currently 12 airline programs), so you won't see in the Bilt app that the same flight could be booked via Avianca LifeMiles for 60,000 miles and no surcharges (beyond Avianca's nominal partner booking fee) since Avianca is not a Bilt transfer partner.
Of course, those of us with a full Point.me subscription using the desktop version of Point.me rather than the Bilt app version can see results from 33 airline programs that partner with various transferable currencies (including Bilt). Since I currently have a Point.me subscription, I'll still prefer to search there, where I can see that the same flight could be booked via Avianca LifeMiles and also (if searching round trip) that it could be booked with ANA for 88K miles round trip (44K each way), albeit with far more in surcharges in this case.
Those of us with points in many programs still have plenty of reason to use Point.me, but for newcomers and/or those who only have Bilt points so far, this integration is excellent.
When searching in the Bilt app, once you select the program you want to use for an award flight, the app takes you directly to the Bilt page to transfer to your selected program. The experience is impressively smooth and seamless.
This is an awesome enhancement in my opinion and it makes the game far more accessible to award travel newcomers and/or those who simply don't want to invest a ton of time in figuring out how to maximize their transferable points. I imagine that much of Bilt's target market of renters stands to benefit big time from this integration
Note that search results felt very slow to me. At the moment, it looks like the Bilt app is displaying results after the entire search is completed whereas the Point.me website populates results as the search continues in additional programs. That makes the Bilt app feel slower than it is. In several test searches, I found both tools completed their searches in exactly the same amount of time, but since the Point.me website displays results in real-time as they are returned, Bilt felt far slower to me. My example searches took just a little over 2 minutes (I timed them with a stopwatch). That feels slower than it sounds — and if you're not prepared with the knowledge that 2 minutes means a full 2+ minutes, you might think that the Bilt app is frozen or the search isn't working. Just be patient with it for a minute or two to get your results.
I expect that Bilt and point.me will work on displaying award options in real-time as results populate and if and when they do that will make the experience even better. Still, two minutes and a few seconds to search 12 transfer partners with a single click and easily find the cheapest way to book your trip using your points is a killer value-add in my opinion. This is a functionality that I would love to see other transferable currencies implement, but at this point is clearly differentiates Bilt.
It also makes having a Bilt Rewards account more valuable. We've been told that people who abuse the search tool (clearly commercial users, people who make no effort to engage with Bilt other than to use the search tool) may be blocked at Bilt's discretion. It would seem to me that those who link transfer partners (remember that you get 100 Bilt points for linking each program) and engage with the Rent Day contests for free points (where it's usually easy to pick up free Bilt points on the first of each month) position themselves to take advantage of this cool new benefit.
Overall, this is exciting news from Bilt. I'd love to see this kind of integration with other major transferable currencies — but at the moment, this makes Bilt the easiest program to use, especially for someone who has less familiarity with points and miles.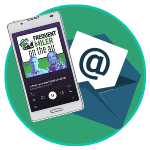 Want to learn more about miles and points?
Subscribe to email updates
 or check out 
our podcast
 on your favorite podcast platform.