Later this year, Japan Airlines will start taking delivery of some Airbus A350-1000s. This will have some major implications for the airline, and its passenger experience.
Japan Airlines has 13 A350-1000s on order
Japan Airlines has a total of 13 Airbus A350-1000s on order, which will eventually become the carrier's flagship aircraft. Japan Airlines currently has 13 Boeing 777-300ERs in its fleet, which are the carrier's flagship aircraft, so you can expect a 1:1 replacement.
Japan Airlines' 777s were delivered between 2004 and 2009, so they're an average of around 16 years old as of now. That's by no means old, but the carrier likes to have a modern fleet, so it's not surprising to see these replaced.
The Japanese oneworld airline is expected to take delivery of its first A350-1000s this year, and should replace all of its 777-300ERs by 2028:
Two A350-1000s will be delivered before the end of 2023
Nine A350-1000s will be delivered before the end of 2025
13 A350-1000s will be delivered by 2028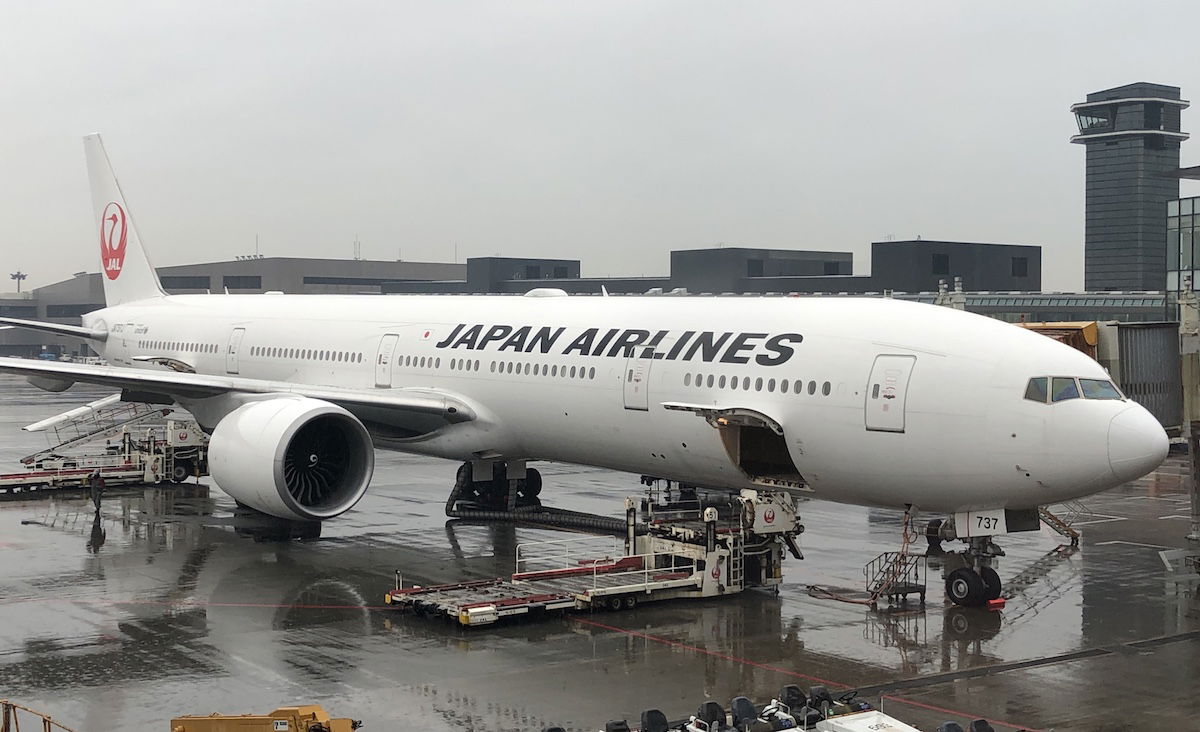 You might be thinking to yourself "well doesn't Japan Airlines already have A350s?" Yes, actually it does. Japan Airlines ordered a total of 18 A350-900s, 16 of which have already been delivered. However, these are exclusively used for domestic flights, and have a totally different configuration. These planes are high density, given the short routes that are operated within Japan.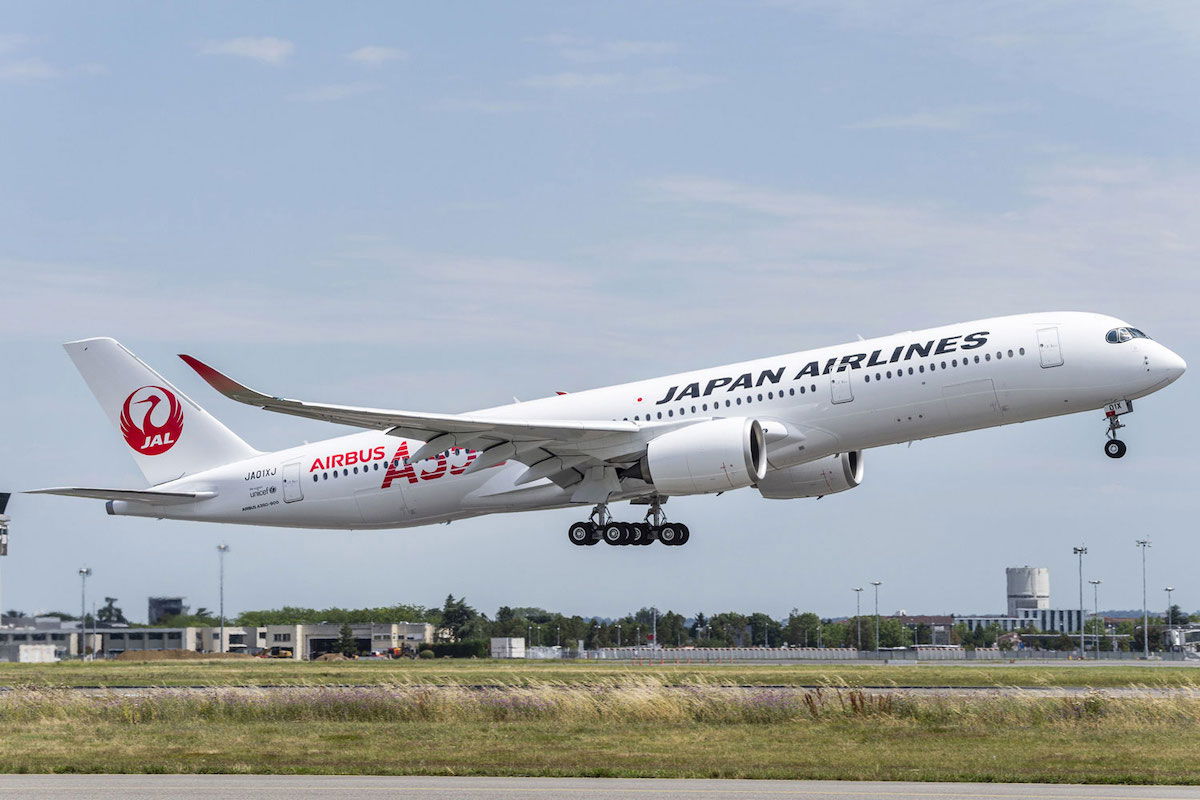 New York will be first A350-1000 destination
Japan Airlines has announced its first A350-1000 route. During the 2023 winter schedule, the airline is expected to start flying the plane between Tokyo (HND) and New York (JFK). The winter schedule historically starts in late October and ends in late March.
We don't know exactly when in the winter schedule the new A350 will be operated on the route, though I'd expect it to happen before the end of 2023. As of now, the airline hasn't updated its schedule to reflect the new aircraft type.
Japan Airlines will introduce new cabins on A350-1000s
While the Airbus A350 is a pleasure to fly in general, there's something else to look forward to with these new planes. Japan Airlines will be introducing new cabins on A350-1000s, and here's how the airline describes that as of now:
With the introduction of the Airbus A350-1000, we are developing new cabin specifications for international flights to provide a new unprecedented experience for each and every one of our customers. (Details will be announced as soon as they are finalized.)
It's exciting to hear that Japan Airlines will be introducing new products on its planes, and I can't wait to learn the details. Unprecedented, eh?
Currently Japan Airlines first class consists of open suites, in a 1-2-1 configuration. The hard product is far from cutting edge, though the soft product is phenomenal. The airline sure could use an upgrade to this product.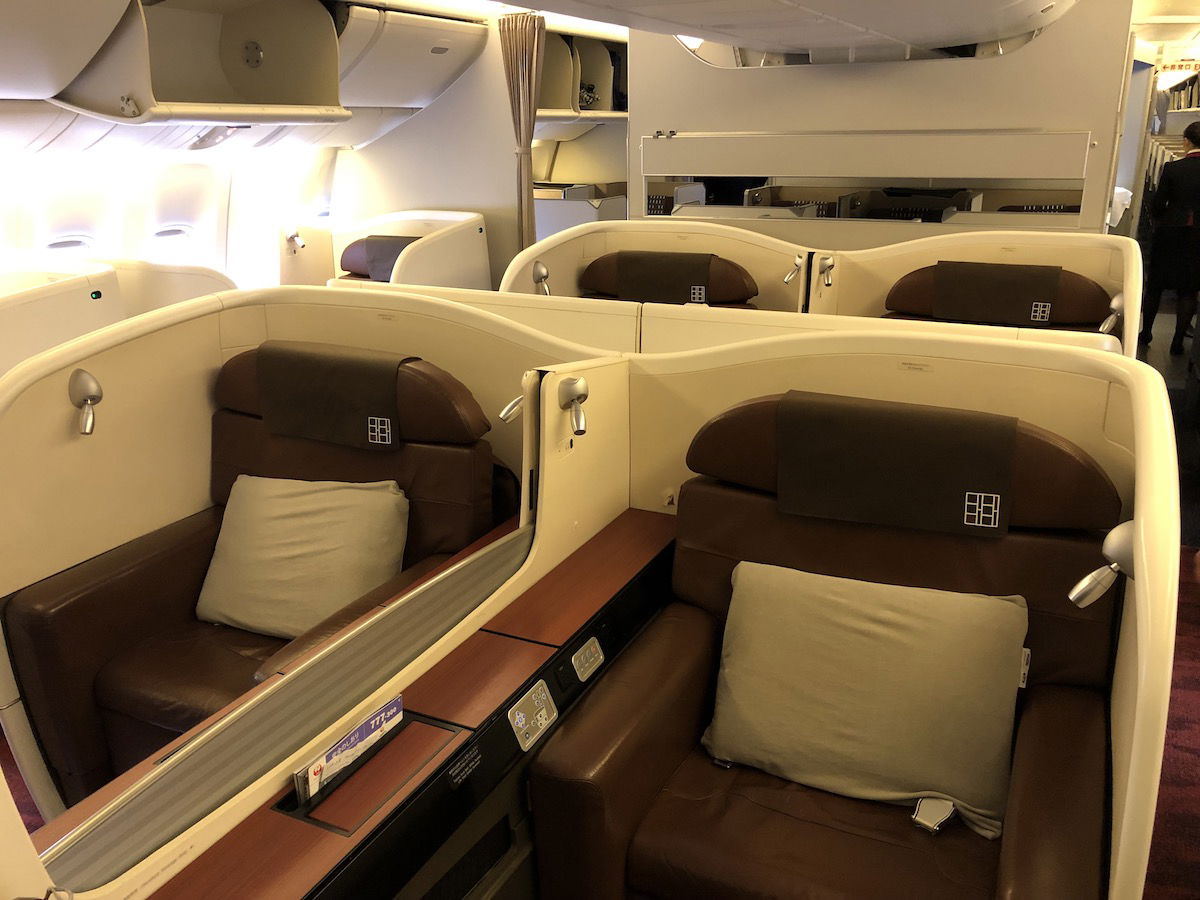 Meanwhile Japan Airlines business class consists of Apex Suites, which I consider to be a very good product. I'm curious to see what the airline comes up with next.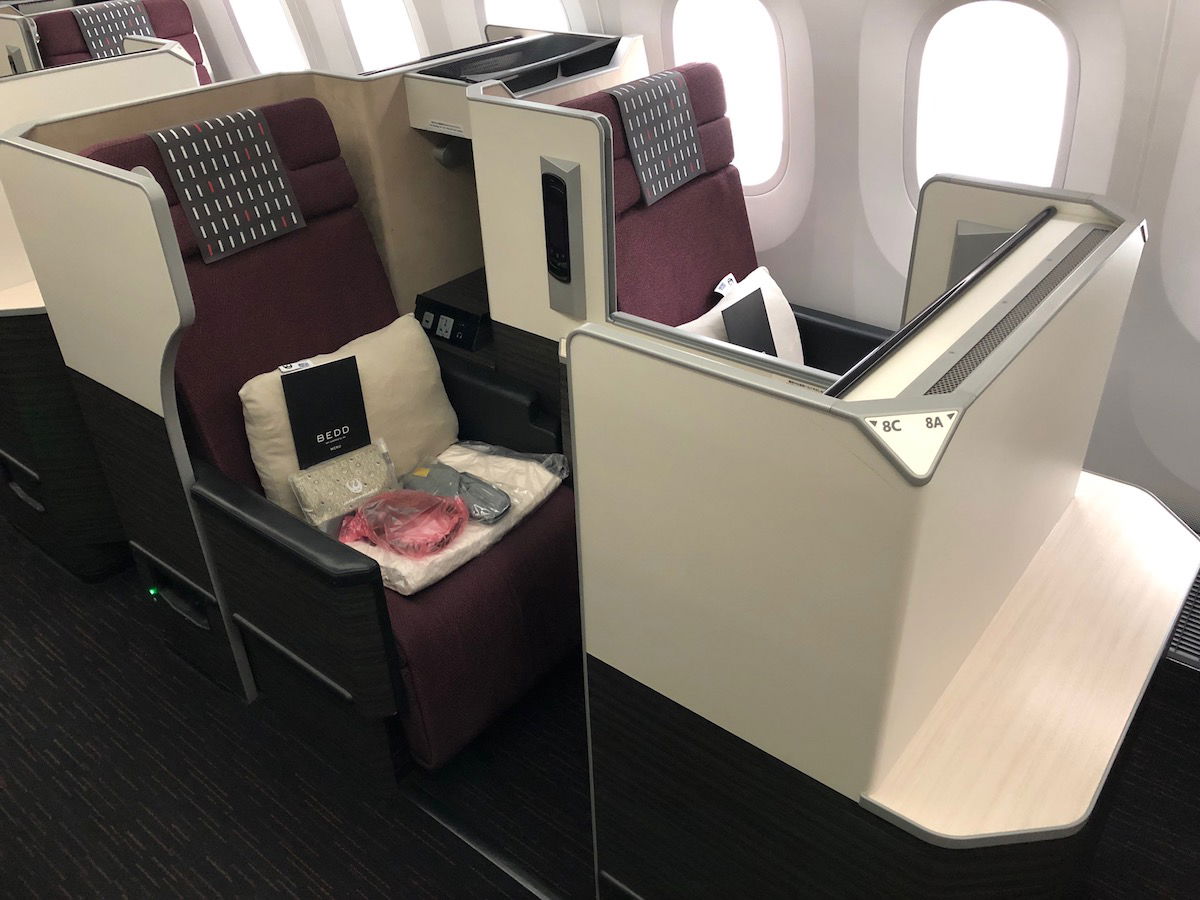 Star Alliance rival All Nippon Airways recently refreshed its long haul cabins. The new All Nippon Airways first class is very good, with suites that have doors.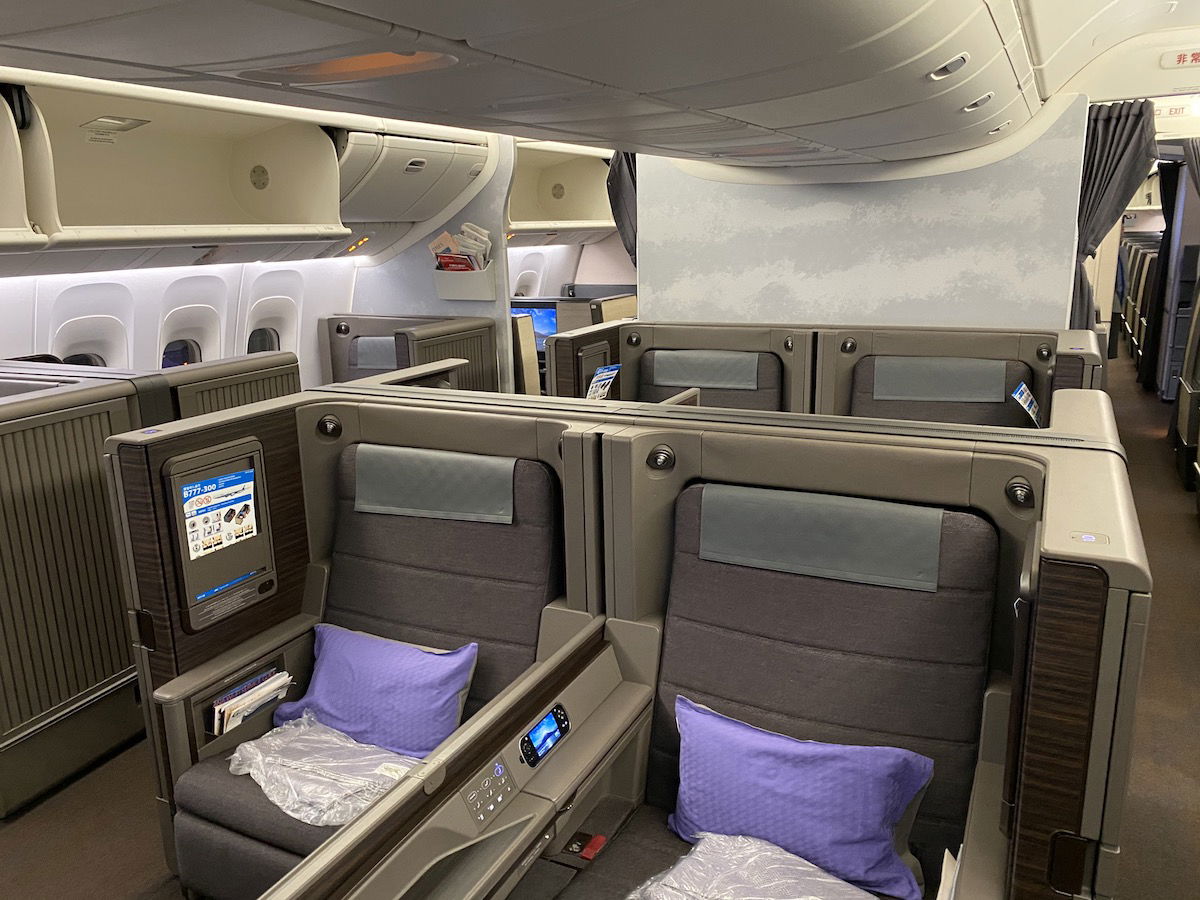 Arguably what's most impressive is the new All Nippon Airways business class, which might just be the best business class hard product in the world. Really these seats feel like first class suites, rather than what you'd expect in business class.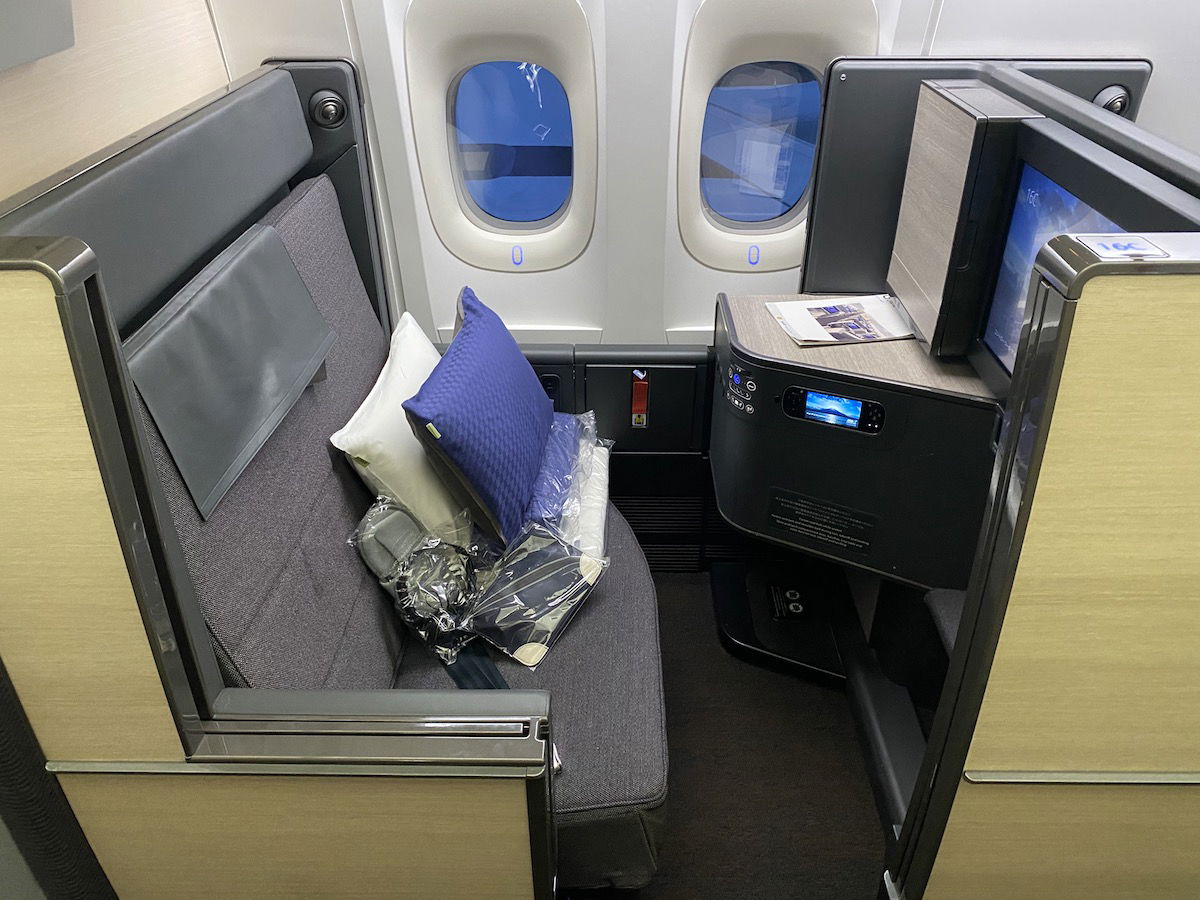 I'm sure Japan Airlines will come up with something great that rivals what All Nippon Airways offers. The big question is what this will mean for award availability.
Bottom line
Later this year, Japan Airlines will take delivery of its first of 13 Airbus A350-1000s. These will be the carrier's new flagship aircraft, and will gradually replace 13 Boeing 777-300ERs through 2028. The A350-1000 not only has great fuel economy and range, but we can also expect the airline to introduce new cabins on this plane.
Japan Airlines' first A350-1000 is supposed to enter service during the upcoming winter season, initially flying between Tokyo and New York.
What are you expecting from Japan Airlines' new A350-1000s?