Update 2/6/23: It's now possible to book Emirates First Class via Air Canada Aeroplan. The initial searches that I've done seem to indicate that it isn't a great value, though. I searched several routes to and from Dubai and North America, Europe and Asia and found that, on average, first class bookings via Aeroplan were ~60-70% more expensive than making the same booking using Emirates Skywards. The surcharges were usually significantly lower using Aeroplan, but the cash difference didn't justify the points difference in most cases. Hopefully, that evens out somewhat as Emirates bookings continue to become integrated into the Aeroplan program.
Air Canada Aeroplan announced today that you can now earn and redeem miles on Emirates Airlines. Yes, that means you can redeem Aeroplan miles for Emirates flights with no carrier-imposed surcharges. Unfortunately, first class awards won't be available until early 2023. Perhaps even more unfortunate is the fact that there is a separate (less generous) award chart just for travel on Emirates, but the good news is that for the time being these awards are temporarily pricing according to the normal Aeorplan award chart. This means that if you're interested in booking a long, complicated trip with a stopover for 5,000 additional miles on a one-way (like my 6-country, 5-airline, 5-day-long one-way award ticket), now is the time to try to book that type of award (before they begin applying the new Emirates-specific award chart).
Air Canada Aeroplan award chart for travel on Emirates (takes effect in 2023)
Air Canada has released an Emirates-specific award chart that will take effect in early 2023. At the time of writing, awards are actually pricing according to Aeroplan's existing award chart, but those awards will eventually price according to total distance of the itinerary as per the following chart:
The award rates above will apply based on total distance of the one-way itinerary regardless of geography. Like all other Air Canada awards, you can mix and match partners. If you combine other partners on a ticket with an Emirates flight or flights, you'll pay for the entire itinerary based on the Emirates chart above.
As you can see, the news isn't great. Award rates aren't particularly good (especially at the high ends of those ranges). On the other hand, thanks to having no surcharges (beyond the $39 CAD partner booking fee that applies to all Air Canada partner award bookings), the award rates are not unreasonable compared to your other options for booking those flights (which in the case of first class awards is basically just via Emirates, which levies very high surcharges).
The big news is the ability to book first class through Aeroplan (which isn't live yet and won't go live until they institute the new award chart). That's newsworthy because Emirates has largely cut partner access to first class awards. Unfortunately, the rates here are high enough that those first class awards still don't look very appealing to me on the whole. That said, the Emirates flights between New York JFK and Milan and Newark (EWR) to/from Athens will fall within the 2,000 to 5,000 mile distance band and could certainly be appealing near the low end of the spectrums for both business and first class. It's not yet clear to me how the variance will be determined.
Overall, the main "win" here is the ability to book Emirates premium-cabin awards. If you're able to do that at the low end of the pricing spectrum, a one-stop itinerary in business class, particularly combined with another partner and/or with a stopover added for 5,000 miles, these could end up being somewhat appealing if not exciting. First class pricing quickly gets out of hand on the longer distance bands and it's certainly disappointing to see Aeroplan add the complication of an individual partner chart for Emirates.
Book *now* for current award chart rates
The above details out of the way, in my opinion the more important win from today's announcement is that flights are currently pricing at Aeroplan's current award chart rates. For instance, here is a look at Milan to New York in business class tomorrow:
At 70K, that's only a savings of 2,500 miles over what Emirates charges for the same route:
However, you save about $20 in surcharges when booking through Air Canada (remember that the cash component is in Canadian dollars through Aeroplan). Given the choice between the two programs, I think I would rather book via Aeroplan. I'd choose Aeroplan because, while the cancellation fee will be high, I'd end up with far more flexible / widely useful points if I needed to cancel my trip. Emirates miles are mostly only useful for flying Emirates whereas Air Canada has the largest number of airline partners of any airline program in the world. I'd much rather be "stuck" with Aeroplan points.
I was a little surprised by how the above award priced. According to GCMap.com, the distance from Milan to New York JFK is 3,995 miles. Based on that distance, I'd have expected this award to price at 60K miles based on Aeroplan's current partner award chart (0-4,000 miles between North America and the Atlantic zone would be 60K on partners, whereas 4,001 miles to 6,000 miles flown should be 70K). Air Canada must calculate the distance to be a few miles more, bumping it into the next distance band. I initially thought that perhaps they were charging a slight premium for Emirates flights, but then I found that Athens to Newark, which is far enough that it should price at 70K points according to the award chart, is indeed pricing at exactly 70K points.
The savings is still the same meager amount over booking via Emirates though. And one big disappointment for me personally is that I don't know which inventory Air Canada can access. One Mile at a Time reports that Air Canada will have access the same award buckets as Emirates, but I'm not sure what that means in practice since I see many days where Emirates shows availability between Europe and the US for 72.5K miles in business class but Air Canada does not appear to have access to the seats.
But the real news here in my opinion is that since Aeroplan is (for the time being) pricing Emirates awards according to the existing partner award chart, it should be possible to mix and match on a longer, more complicated itinerary. For instance, in playing around with dates and destinations, I had no trouble finding itineraries that combined Air New Zealand with Emirates (don't excited, the Air New Zealand leg was in economy here and you can't have a stopover in North America — this is just a screen shot to show that you can combine, no hints being dropped).
I find the ability to combine and book something more creative and/or with an interesting stopover to be the key value-add of the Air Canada Aeroplan program. For instance, it should be possible to book something like Sydney to Ho Chi Minh City on recently-announced partner Bamboo Airways and onward to Dubai on Emirates for 110K miles. Better yet, add a stopover in Saigon on the way for 5,000 additional miles. Even better than that, since an award from the Pacific zone to North America costs 115K miles, you could theoretically continue on to New York for 115K without a stopover of 120K with a stopover in Ho Chi Minh City or Dubai.
Unfortunately, once the new Emirates-specific award chart debuts in early 2023, the entire itinerary will price based on the Emirates chart. That means now is your chance if you want to mix in an Emirates flight on a complex international itinerary. You'll only be able to book business class, but this should still give you more options for that crazy round-the-world-like booking that you've thought about making. I know I'm thinking about giving something like this another go.
Bottom line
Air Canada Aeroplan members now have the ability to both earn and redeem points with Emirates Airlines. That's exciting on the surface since Air Canada picks up access to both business and first class awards and gives you the ability to combine Emirates flights with their other 40+ partner airlines. Unfortunately, a new kind of pricey award chart will debut in early 2023 for itineraries including legs on Emirates. Fortunately, you can currently book these awards at the regular Air Canada partner pricing. If you were looking to book Emirates with your Air Canada points and/or book a complicated multi-stop Aeroplan award, you would do well to consider that sooner rather than later.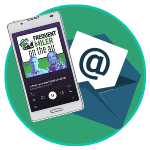 Want to learn more about miles and points?
Subscribe to email updates
 or check out 
our podcast
 on your favorite podcast platform.