Airlines often have special amenities for babies and kids. That's both to keep them entertained (so that they don't bother other passengers), and so that they have a great time (kids can often influence travel decisions).
Along those lines, Air France has just unveiled some new products for young travelers, which are ridiculously cute. The roughly two million kids and infants who travel with Air France each year will no doubt appreciate this effort.
Air France's cuddly toy dog for infants
It's rare to see airlines offer any sort of amenities for infants, given that they're limited in what they can do or play with (at least in the context of a plane — you probably don't want airlines handing out rattles!). That's why it's cool to note that Air France has just introduced cuddly toy dogs. In all cabins, infants under the age of two can receive a paper kit containing a cuddly toy dog towel, made of reusable and recyclable soft materials.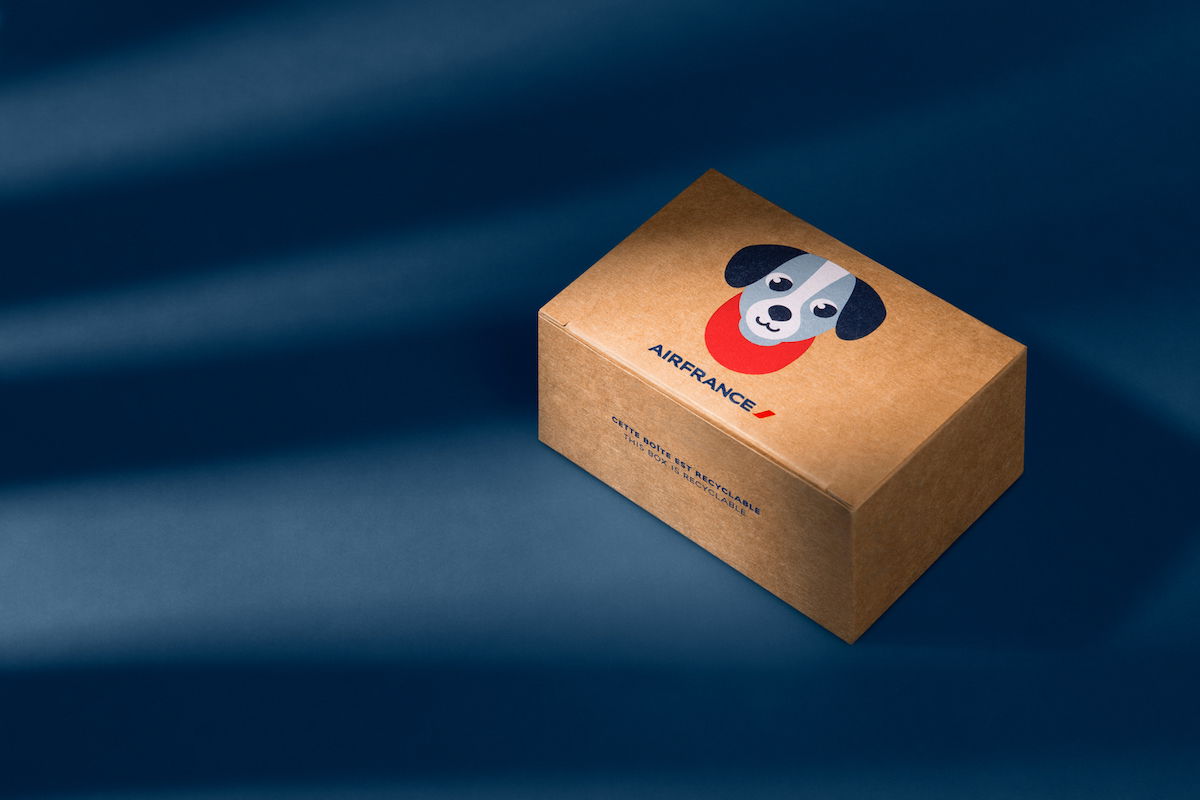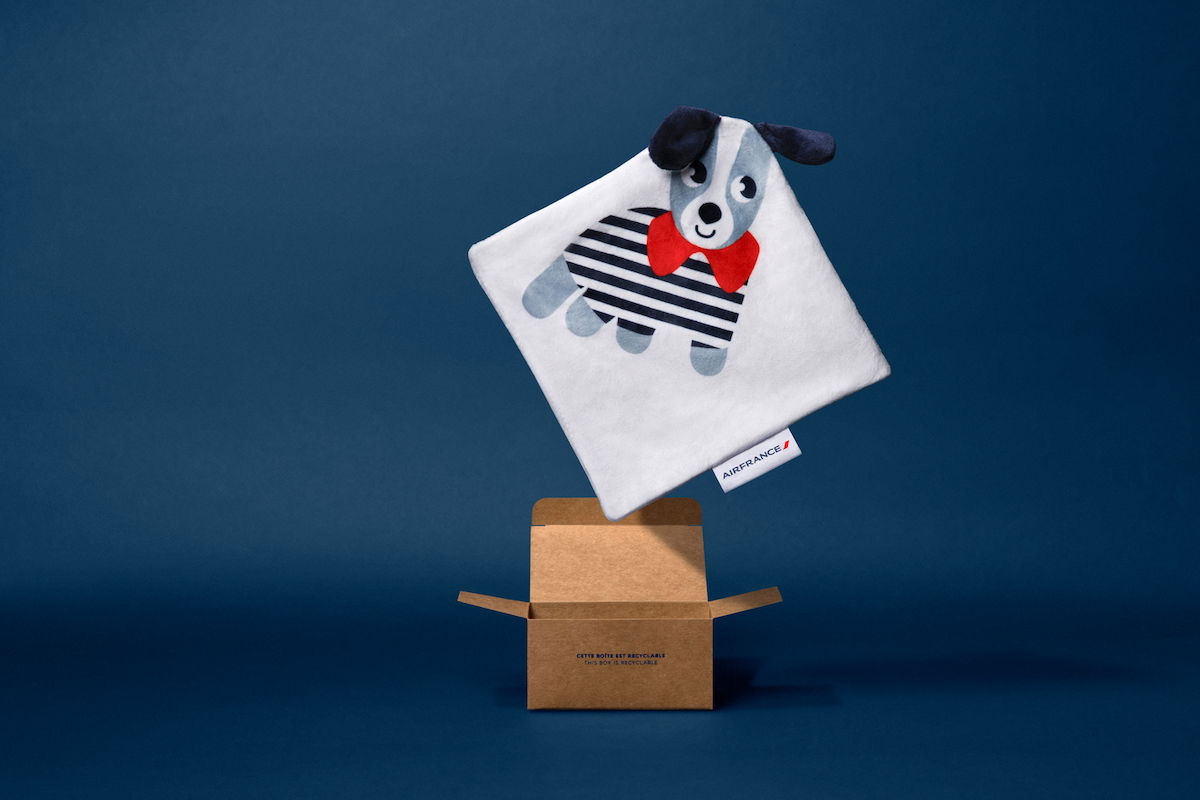 Meanwhile for the fancy babies traveling in first class, business class, or premium economy, this kit also comes with a pouch in the Air France colors, with certified organic Castéra thermal water made in France.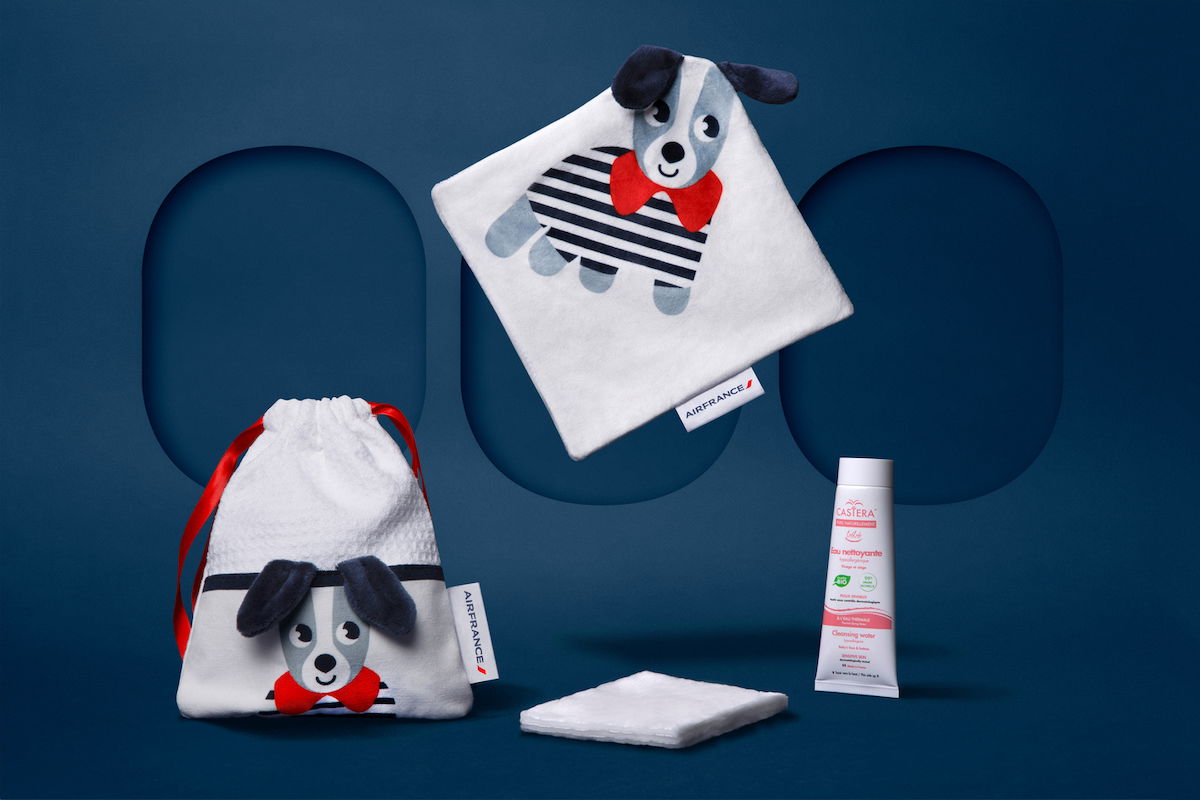 How cute is that?!? I'll be flying Air France's new business class soon, so you can bet that I'll be begging the crew for one of these, so that I can bring it home for Miles.
Air France's fun activity kit for kids
In all cabins on long haul Air France flights, children now receive an activity kit that will hopefully keep them amused onboard, and which they can also take home with them.
The kit contains a little dog-shaped figurine with a suitcase, a toy plane in Air France's colors, a runway jigsaw puzzle, an activity book, and colored pencils. The kit also unfolds to reveal a French bakery, and the figurine wears a sailor top, two emblematic nods to France.
The kit will automatically be distributed to children ages two to six during the inflight meal service on flights departing Paris.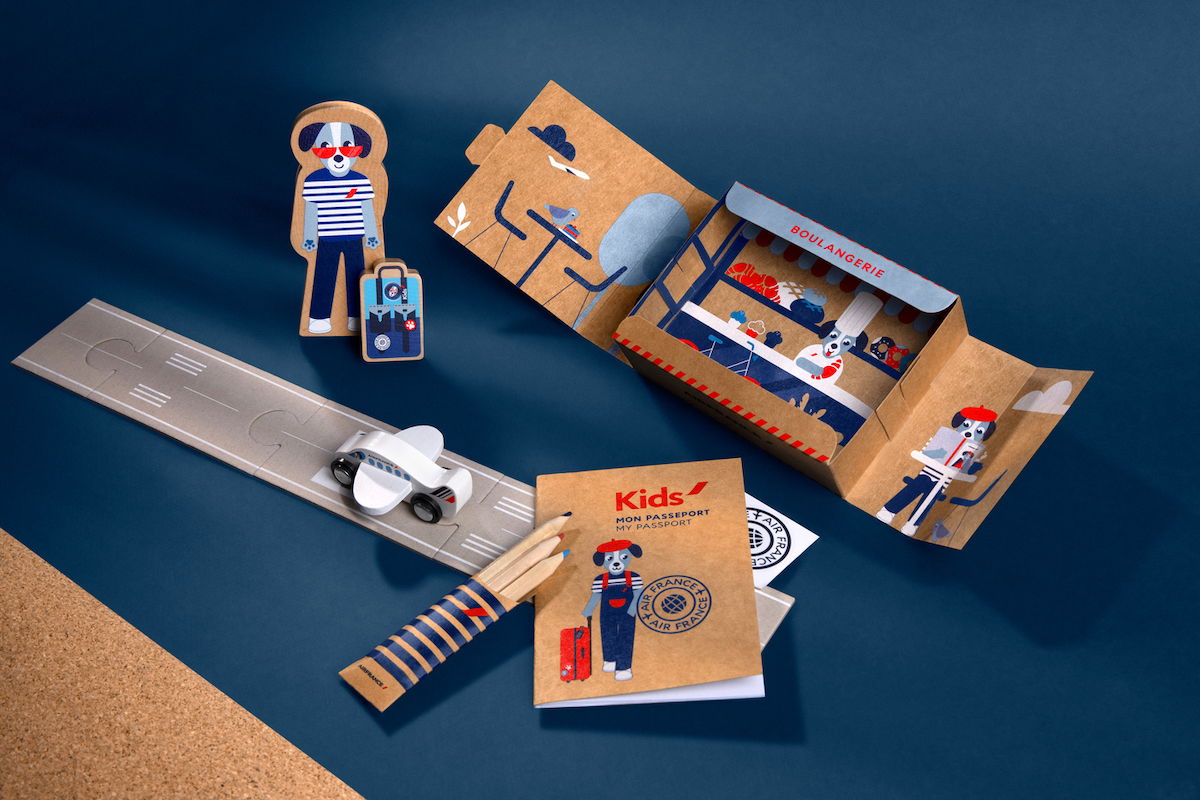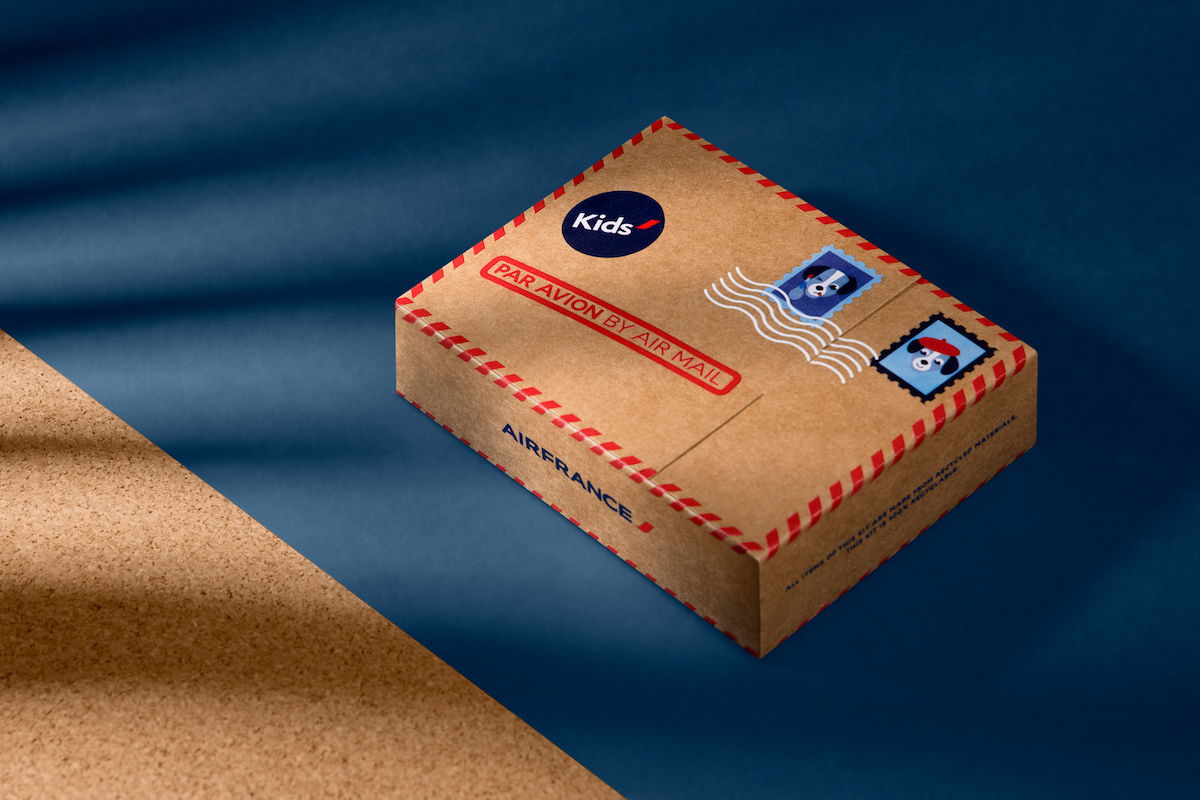 Bottom line
It's nice when airlines invest in the passenger experience in a way where there's no direct ROI, because it shows a bigger vision of trying to deliver a great experience. That's why it's cool to see Air France's new kits for infants and young children.
Anyone else love these new Air France amenities for young travelers?