This week, Etihad changed its award chart with only a couple of days' notice. Those changes are now live. The plus side is that some partner awards should soon be bookable online, but the downside is that most partner awards will cost a lot more. If you mostly want to fly Etihad, the changes for travel on Etihad are probably a net positive — but overall, this was quite a devaluation.
New Etihad partner award chart (from March 2023)
Previously, Etihad maintained separate award charts for each partner and all partner awards needed to be booked via phone. That resulted in some incredible sweet spots like Royal Air Maroc business class to Casablanca for 44K miles each way or Brussels Airlines business class to/from Europe for similarly cheap pricing or American Airlines awards at pricing that matched the AA award chart of years ago.
Unfortunately, those opportunities for outsized value are gone with the new unified partner award chart. If there is good news to be found, it is in the simplicity: Etihad has a simple distance-based award chart for partner airlines. Here it is:
Unfortunately, there aren't any standout values on the chart. There are some limited instances where the award rates aren't terrible, but for the most part Etihad just won't be your best option.
One thing that isn't entirely clear to me is whether or not Etihad intends to continue charging cumulatively by segment or based on the distance from origin to destination. The terms & conditions under some individual partners still indicate that flights will be priced by segment, but it seems like Etihad simply hasn't updated those because they still list high and low season for American Airlines awards.
Furthermore, Etihad has in the past allowed a stopover on many partners. I'm not sure whether that will remain under the new chart.
Partner awards on American Airlines and Virgin Australia should theoretically be bookable online, though we don't yet see those showing up.
New Etihad Guest award chart for travel on Etihad (from March 2023)
Etihad has also introduced a new award chart for travel on Etihad Airways. Like the partner award chart, it doesn't really have standout values. That said, if you're able to find more availability via Etihad, it may come in handy since some of the distance bands aren't terribly priced.
Unfortunately, we're not yet seeing any of this type of pricing on Etihad flights. Hopefully we will see flights become available at these prices in the coming days.
Keep in mind that if you really want to fly Etihad first class, you are probably better off booking via American Airlines AAdvantage if you can find availability. The same will be true in many instances in business class also. Alternatively, Air Canada Aeroplan can be a good way to book Etihad awards, particularly if you want to add a stopover since they allow a stopover for 5,000 miles one way. I'm not positive whether or not Etihad will allow a stopover at these prices (though if they do, the long distance band might be attractive for those who want to fly as far as Australia or Asia and stopover in Abu Dhabi on the way).
Bottom line
Etihad released new award charts this week. The good news is that these new charts are very simple and provide clear expectations for partner award pricing. I like that much better than programs with entirely dynamic pricing. On the flip side, many of the old sweet spots were eliminated this week, making Etihad Guest much less interesting on the whole. Still, if we see more generous transfer bonuses in the future, it could be worth keeping Etihad Guest in mind in some limited instances, particularly for travel on their own flights (pending saver availability).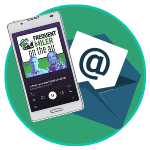 Want to learn more about miles and points?
Subscribe to email updates
 or check out 
our podcast
 on your favorite podcast platform.