This is pretty exciting. While there's no firm schedule yet, EL AL has revealed plans to launch regularly scheduled nonstop flights to Australia. Hopefully this comes to fruition.
EL AL plans Tel Aviv to Melbourne flight
EL AL has announced plans to launch nonstop flights between Tel Aviv, Israel (TLV), and Melbourne, Australia (MEL) by June 2024. A letter of intent has been signed between the state government and the airline for this service to launch, and the plan is for the flights to operate three times per week.
In the announcement about the new route, it's argued that this will add 44,000 seats to Melbourne each year, deliver a $48 million annual boost to the state's economy, and create 155 jobs in the aviation and tourism sector. I imagine EL AL would also get some significant incentives to operate this service, perhaps both from Israel and from the local government in Australia.
The 8,535-mile flight will be one of the longest flights in the world, and will likely be blocked at over 15 hours eastbound and over 17 hours westbound. Fortunately this flight is much more feasible than in the past, thanks to Saudi Arabia and Oman both opening their airspace to Israeli airlines, meaning major detours are no longer required in order to operate routes like this.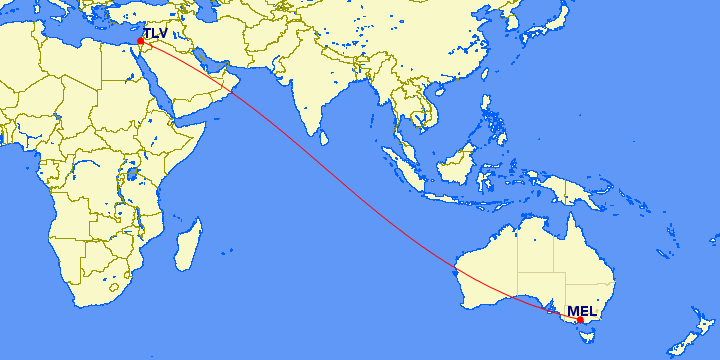 It goes without saying that this route would greatly cut travel time between Israel and the South Pacific. While it's unlikely that EL AL would pick up much fifth freedom traffic (since the carrier's route network isn't nearly as robust as that of the Gulf carriers), the Israel to Australia market isn't insignificant, and should be able to sustain at least three weekly flights.
EL AL would of course use its Boeing 787 Dreamliners for this route. EL AL's Boeing 787-9s feature a total of 282 seats.
This includes 32 fully flat business class seats with direct aisle access (I reviewed this product between Newark and Tel Aviv)…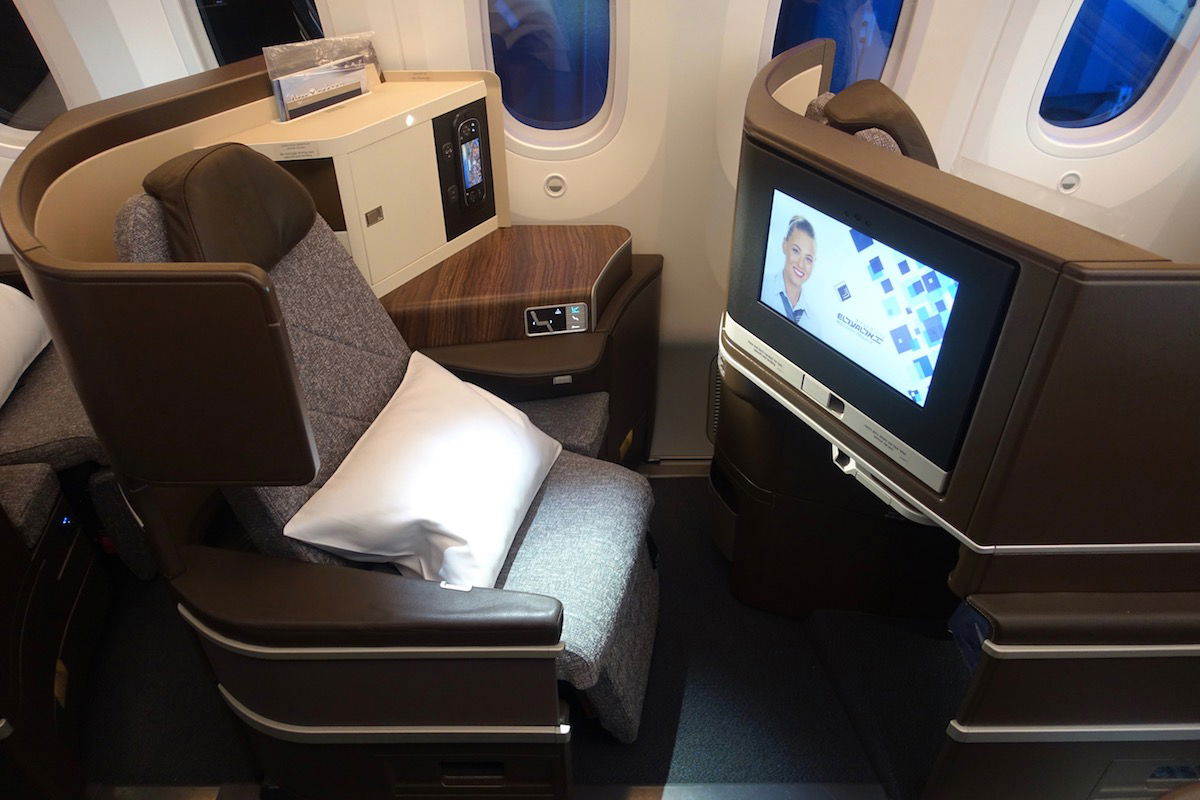 28 premium economy seats, in a 2-3-2 configuration…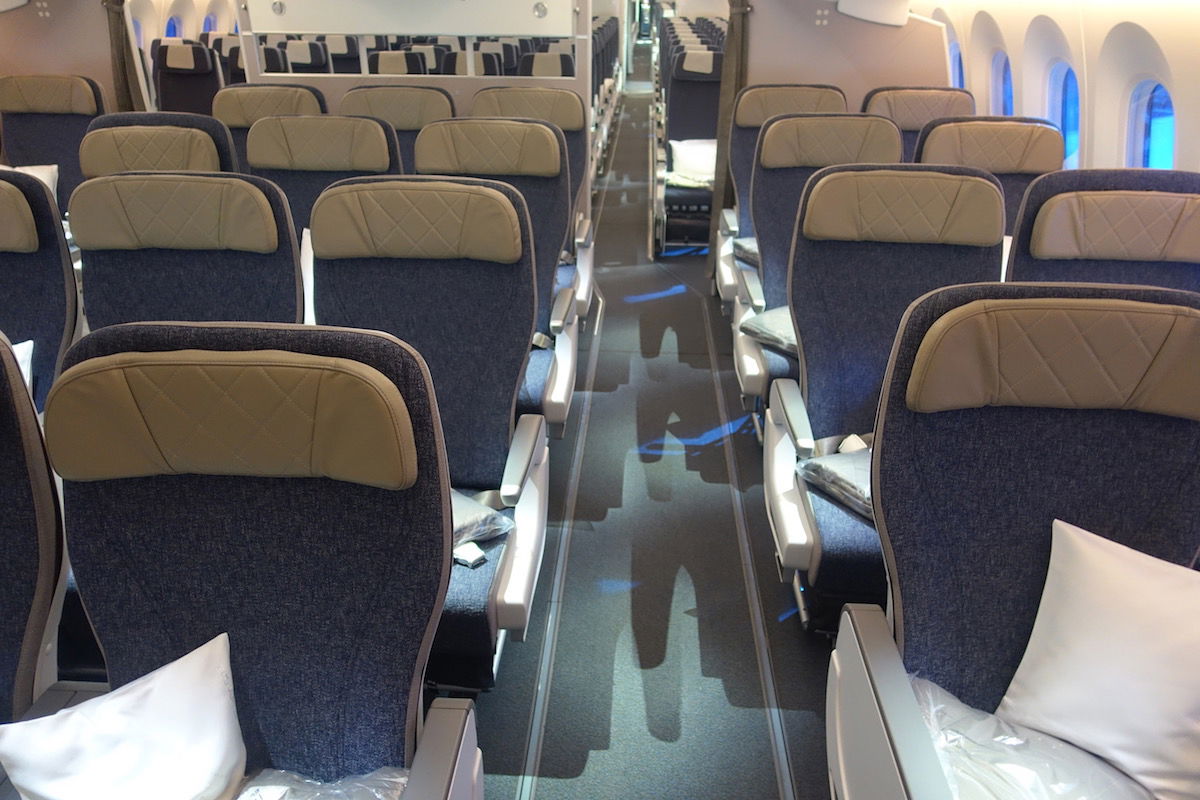 And 222 economy seats, in a 3-3-3 configuration.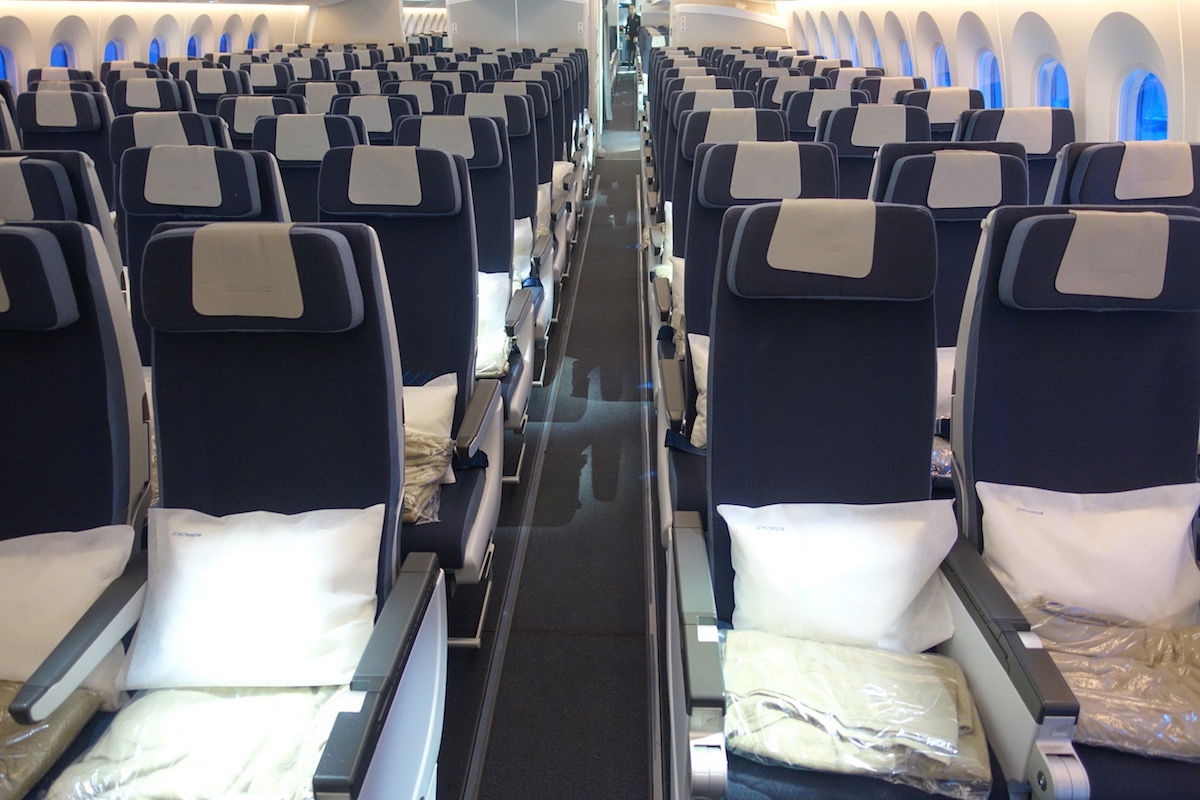 Hopefully this nonstop route ends up launching
In early 2020, EL AL was actually supposed to launch a trial route between Tel Aviv and Melbourne. In late 2019, the airline had announced plans to launch three roundtrip flights between the two cities in April and May of 2020. The flights were supposed to be spaced three weeks apart, and the planes would sit on the ground for one day, so that the same crew could operate the flights in both directions.
As you may have guessed, that trial never ended up launching, since coronavirus shut down the world at that point. I have to wonder exactly what purpose the trial route would have even served, since three one-off flights hardly gives you a sense of what demand is like in a given market (there's much better publicly available data for route planning).
Admittedly EL AL is now even better positioned to launch this flight, since the airline can operate a more direct route than it could have in 2020, thanks to relations between Israel and some Gulf countries improving.
Bottom line
EL AL intends to launch regularly scheduled flights between Tel Aviv and Melbourne by June 2024. This would be the only link between Israel and the South Pacific, so it would be pretty exciting to see this come to fruition.
EL AL was going to operate this route on a trial basis in 2020, but it never ended up happening. Hopefully the airline has better luck this time around.
What do you make of EL AL's plans to fly to Australia?