While there hasn't been an official announcement yet, it would appear that Emirates might be refreshing its livery…
Emirates appears to be changing tail livery
As flagged by Paddle Your Own Kanoo, a spotter has taken a picture of what appears to be a livery change for the Dubai-based airline. Specifically, the roughly nine year old Airbus A380 with the registration code A6-EOE had until recently been painted in a special livery celebrating the United Arab Emirates' 50th anniversary.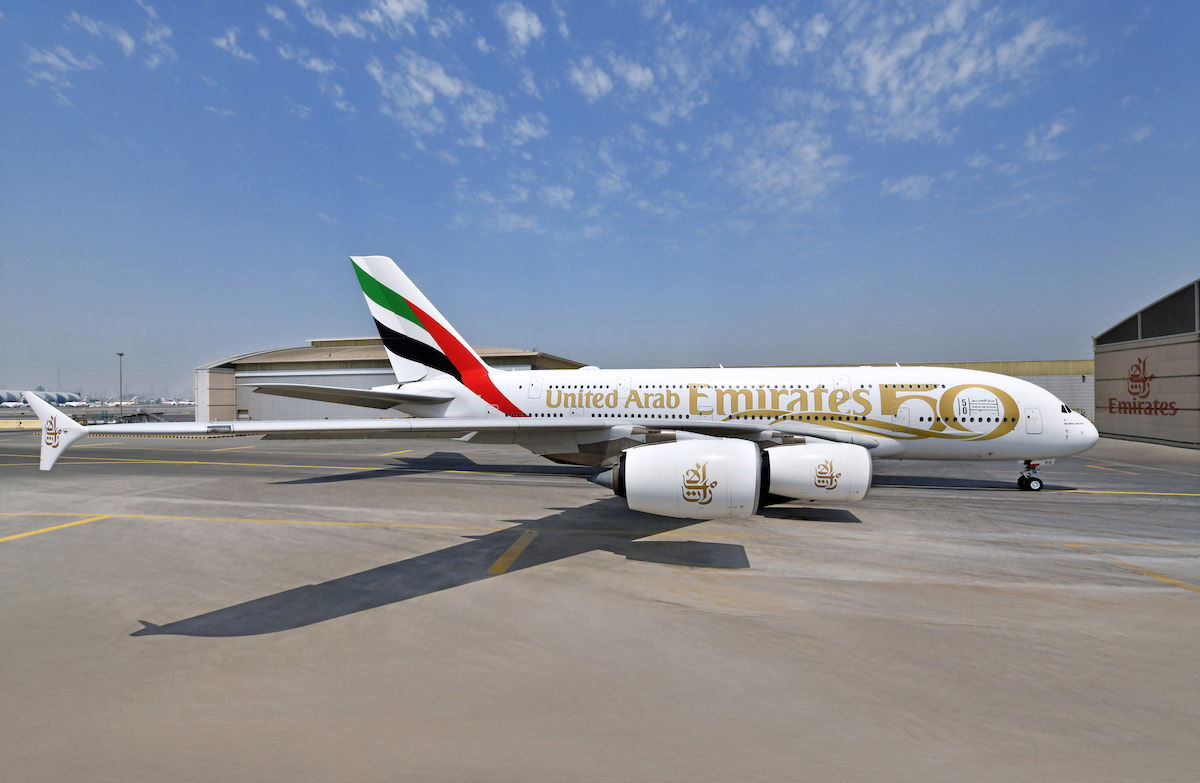 That airplane stopped flying a couple of weeks ago, and has been getting a new paint job, given that the anniversary is over. However, the aircraft isn't quite being painted in Emirates' old livery. For context, below is what Emirates' current livery looks like on the A380.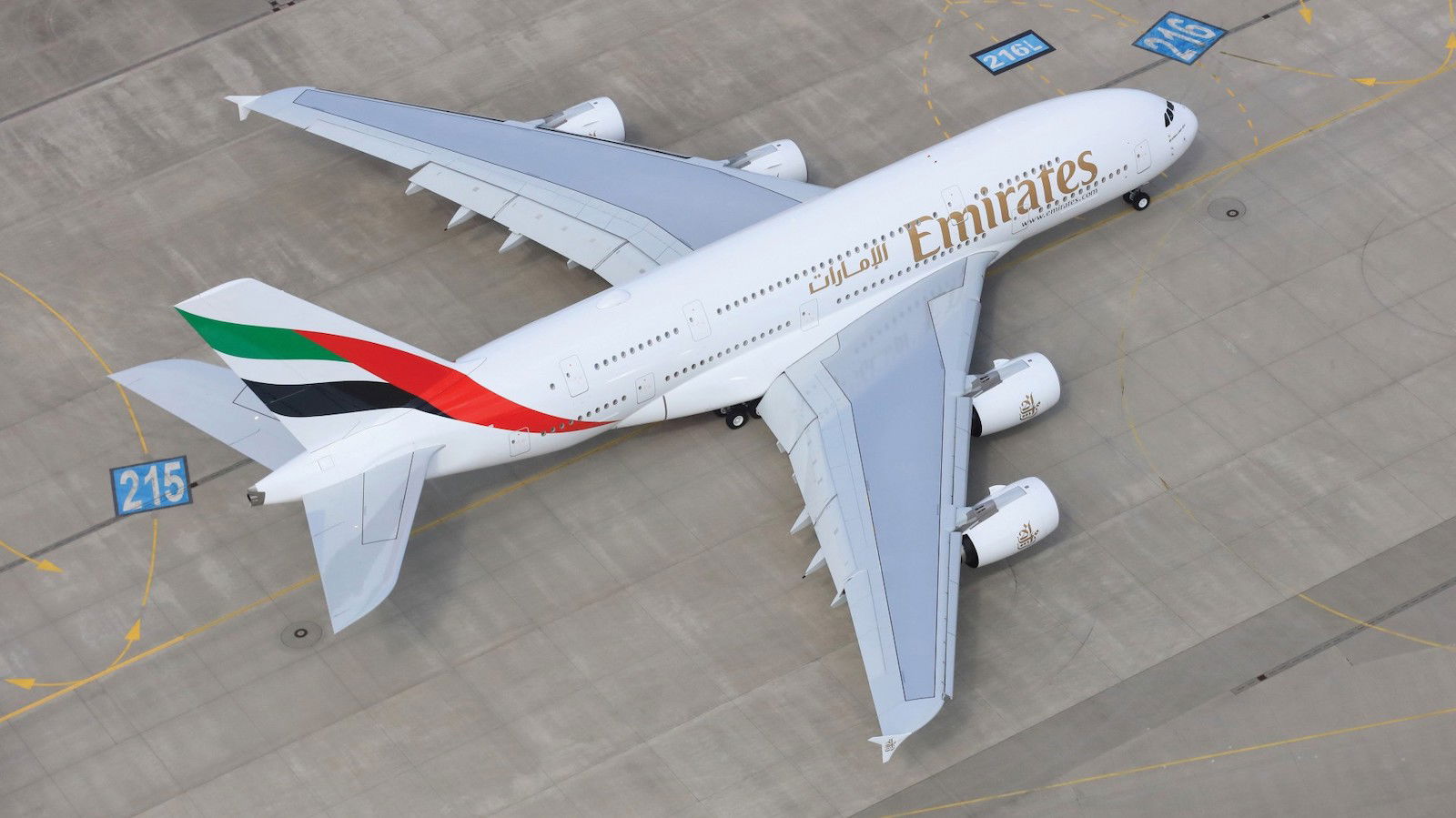 As you'll see, this Airbus A380 is being painted with a modified tail design. While the old and new tail designs have the same general concept, the new one looks more like an actual flag fluttering in the wind, while the old one… doesn't. The rest of the livery remains unchanged.
As noted by a Twitter user, it seems that Emirates is more or less copying Aeroflot here, as the airline has the same exact type of fluttering flag design on its tail (except with the flag of Russia, rather than the flag of the United Arab Emirates).
Let me emphasize that Emirates hasn't confirmed that it's repainting planes with a new livery, so all we can do is speculate as of now. However, I think that's the most reasonable conclusion we can come to.
My take on Emirates livery changes
Let me preface my comments by acknowledging that us avgeeks care more about liveries than the average consumer. Emirates is such an iconic brand with global recognition, and amazingly enough the airline has made such few changes to its livery over the past decades.
In terms of livery design, not a whole lot has changed between the Boeing 727s in 1985, and the Airbus A380s in 2023. The tail has more or less looked the same all along, with the only real difference being that the company's name is now written in much larger font along the front of the jet.
What's my take on the new livery? Well, I think I'm never initially a fan of change when it comes to liveries I like, so at first I thought I wasn't a fan. But the more I look at it, the more I think that this actually looks pretty good. It's a bit more modern, and it makes me wish that Emirates would also do something to make the rest of the livery look more modern.
This also seems like a logical time for Emirates to start making some changes to its livery, given that the airline will soon start taking delivery of Airbus A350s and Boeing 787s, marking a new chapter for the company.
Bottom line
While nothing is official yet, an Airbus A380 that has just been repainted leads us to believe that Emirates is modifying its livery. For a company with such consistent branding, I think this is pretty noteworthy, at least for us avgeeks.
I'm a fan of the new tail design, I think, and I'm curious to learn more about Emirates' plans for this.
What do you make of Emirates' potential livery changes?