Now that Plastiq no longer accepts American Express cards, it makes sense to look for other ways to pay bills by credit card.  Melio is a bill payment service that continues to accept Amex.  Like Plastiq, Melio also charges a 2.9% fee when paying by credit card, but unlike Plastiq, Melio can only be used by businesses to pay business expenses.  If you're interested in trying Melio, you'll find a $200 welcome bonus offer below.
Melio Overview
Melio is a service intended to simplify paying business bills.  With Melio, you can pay business bills with a credit or debit card for a 2.9% fee, or for free with bank-to-bank ACH transfers.  It can make sense to pay the 2.9% fee if you want to increase spend in order to earn a large welcome bonus or to earn a big-spend bonus (for example, some credit cards offer free hotel nights or elite status with big spend).  Unfortunately, you cannot pay personal bills with Melio.
Melio Welcome Bonus: $200
Sign up for Melio with Frequent Miler's unique link, and then you'll earn $200 back after your first successful payment of $200 or more.
We have an affiliate relationship with Melio in which we'll earn a commission after your first payment of $200 or more (as long as you click through our link to sign up).  We negotiated with Melio to reduce our commission so as to increase your welcome bonus (otherwise, your bonus would have been only $100).
Welcome Offer Terms: To be eligible to receive the $200 Cashback, a user must successfully register to Melio using the link above, and successfully complete their first payment on the platform (via MelioPay) of at least $200, and such payment is not charged back or refunded. Eligible users will receive the $200 Cashback by bank deposit to their bank account provided by such users to Melio. Melio reserves the right to end the promotion ahead of time or to make changes or additions to this promotion for any reason at any time. This promotion is available only to new users who have signed up to Melio using the link above. Melio reserves the right to withhold payment of rewards in case of fraud or abuse and subject to its Terms and Conditions.
Melio Pricing
Melio charges 2.9% to pay with a credit or debit card.  Melio's pricing is nearly identical to Plastiq's except that Melio charges $1.50 per check after the first 2 free checks each month.
Frequently Asked Questions
Who can use Melio?
Almost any U.S. based business, including sole proprietor businesses, can use Melio to pay business bills.
Businesses cannot use Melio if they are involved with any of the following:
Gambling and related activity
Multi-level marketing firms or any agents that represent them
Sales of tobacco, marijuana, hemp, pharmaceuticals, supplements, nutraceuticals, or paraphernalia.
Pornography, obscene materials, or any sexual/adult services
Weapons, ammunition, gunpowder, fireworks, and any other explosives
Toxic, flammable, or any radioactive material
Gold, silver, diamonds
Other goods and services subject to government regulation.
What types of payments are allowed with Melio?
Melio offers the following examples of payments that are allowed:
Rent (when your landlord is a business not an individual)

Taxes

Utilities

SaaS & app-based expenses

Franchising and operating expenses

Legal expenses

Accounting & bookkeeping expenses

Freelancers/contractors

Inventory, raw materials, and supplies

Professional services

Maintenance services

Donations

Employee reimbursements

Credit card debt (not with a credit card)

Loan payments (not with a credit card)

Mortgage payments (not with a credit card)

Pre-payments (only with ACH bank transfer)
Which credit cards can I pay with?
American Express: Limited to certain industries
Visa business cards
Mastercard
Discover
What types of payments are allowed with Amex cards?
The use of American Express cards is only supported in the following industries:
Education
Government
Rent
Utilities
Membership Clubs
Professional Services
Business Services
Inventory/Wholesale
Construction/Logistics
Can I make payments with Visa/Mastercard/Amex gift cards?
No.  Melio does not allow payments from prepaid cards.
Can I use Melio to pay a 1099 Contractor?
Yes.  And your contractor can select how they want to receive payment: check or ACH.
Note that Melio typically asks for one of the following for verification purposes: Trade License / Business Registration, Doing Business As (DBA) Registration, Previous Schedule C filing, Most recent sales tax filing, Business utility bill under sole proprietor or DBA name, Sole proprietor bank statement.
What types of payments are not allowed with Melio?
Melio prohibits all of the following uses:
Personal payments (i.e. payments for a non-business entity)
Card network specific restrictions
Payments from prepaid cards
Balance transfers (paying a credit card balance with a different credit card)
Cash advances: payments from a credit card to a business owner; to the business from its owner; to another entity in which the cardholder controls or has interests). This is also extended to household members and relations.
Payroll transactions (though freelancers and contractors are supported).
Pharmaceuticals, including for animals
Flammables
Explosives
More examples of payments that are not allowed can be found here.
Can I earn multiple welcome bonuses if I have multiple businesses?
Yes.  Plus, a cool thing about Melio is that you can add additional companies from a single log-in.  Simply click your company name at the top, left of your browser and you should see an option to "Add New company".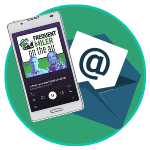 Want to learn more about miles and points?
Subscribe to email updates
 or check out 
our podcast
 on your favorite podcast platform.